I'm a survivor. It's not always easy but I'm discovering that about myself and I'm proud of it.

As you wrote in a previous article

, part of surviving the worst that life can throw at you is having a sense of gratitude for what you still have and what you are. But there is an important caveat here. It is important to realise that finding things to be grateful for and positive about does not erase hurts of the past. Don't assume that because I have found reasons to smile, I no longer suffer from what has happened in the past. If you're ever tried to help someone having a tough time by pointing out that somewhere in the world people are doing worse, (I hope you haven't) you'll appreciate the truth of this statement. So having made that point, this is what my gratitude looks like:
Powered by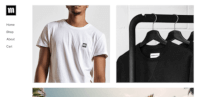 Create your own unique website with customizable templates.