Finals are here

Now if the AFL has taught me one thing (apart from the importance of an obscure set of motor skills above all other characteristics I once thought important), it is that it is always best to play the Tigers in the first week of finals. So with the Untouchables matched against Hobart Tigers for the first final, the omens were good. Still after a close game against the same team last week I wasn't over-confident. A lot can happen in terms of form and personnel in the space of a week- just look at America's National Security Council.
​
The game started with both teams looking dangerous. The Untouchables were rucking great (I said 'rucking') in offense, while the Tigers were showing their individual speed and agility to threaten any gaps in our defence. Consequently both teams had to defend hard with the ball moving from one end of the field to the other each time it changed hands.

Powered by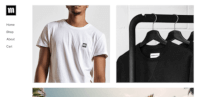 Create your own unique website with customizable templates.