Coles Bay Half-ironman Triathlon

The Coles Bay Half-ironman is one of those events that is just the perfect combination of location, community and actual course conditions. Like any event of this distance it would require cabinet-level simplistic optimism to describe it as an easy course. However it is accurate to describe it as picturesque and well-supported by volunteers and the local community.
Before the Race
The Swim
The Ride
The Run

Powered by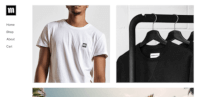 Create your own unique website with customizable templates.