Welcome to the lighter side of my site (no star wars nerds that doesn't make the other pages the dark side).
Life is a wonderful gift, but we need to laugh and have fun to make the most of it. Sometimes that means dropping any airs of maturity and 'adultness' to indulge our childish side. This is certainly something I do quite a lot. Click on either button below to find some examples.


Powered by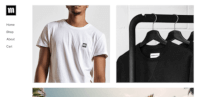 Create your own unique website with customizable templates.