Hiking along the Needles

As I've mentioned on other pages, I have been
recovering from injury
since July, so when I got the okay from the physio to start bushwalking again yesterday, I was more excited than Nicholas Cage presented with an opportunity to overact. Unsurprisingly, the next day dad and I were in the car (as soon as I had finished my daily leg rehab exercises of course), and heading out towards the southwest.
Viewed from the car, the first ridge of The Needles loomed over us, looking harder to climb than Australia's budget deficit. Looking up at the mountain from below gave me an appreciation for how opponents of gun control must (or at least should) feel, since they occupy a comparative low moral position in their debate (I like taking pot shots at the gun lobby, until they start taking them back at me).
I was a little nervous about my legs as I first stepped onto the track, but once I started walking, those fears were forgotten quicker than the other members of Destiny's Child. The first 50 metres was surprisingly boggy, but we quickly turned uphill, which was still a little slippery but easier going. The path was easy to follow, but very narrow, much like Cory Bernardi's thinking processes, with coarse grass and scratchy bushes, which were irritating- but far less so than Cory Bernardi's thinking processes.
After 15 minutes, we had climbed above the small trees that crowded in on either side of the path, like Today Tonight cameras around a welfare-rorting, dodgy tradesman they are exposing. I looked down at my itchy legs and I'm not sure I have ever seen more scratches in one place, and that includes the time I lent my car to Lindsay Lohan.
The track only got steeper at this point. I had expected it to wind its way across the hill in shallow zigzags, but it seemed to go mostly straight up the hill with directness of Tommy the Cat's pick up lines (explanatory note: those of you younger than 30 probably don't realise that the band, Primus, wrote many good songs other than the Southpark theme, one of which was Tommy the Cat).
In little time, we crested the first ridge. I had expected the ground to drop away as steeply on the other side, assuming we had pretty much done the majority of the climbing at this point. I was wrong. Instead, I was looking at the U-shaped beginning of a steep valley that cut away to our left, while a much higher peak rose above it to our right. Presumably these higher peaks were the real Needles we had seen earlier as we drove in and the first ridge had just thrown us off, much like Malcolm Turnbull's stated opinions on things like climate change and marriage equality blindsided us to his actions once he became PM.
With the Spanish sense of urgency to complete the Segrada Familia (it's only been a century or so), we detoured to climb one of the great protrusions of rock that seemed to erupt out of the ground on either side. Climbing up was half way between bushwalking and rockclimbing and after a few minutes we clambered to the top, finding ourselves suddenly buffeted by powerful wind and surrounded by an incredible panoramic view.
Once we had climbed down off the rock, we pushed up to the right of the valley. From this height you could see mountain ranges in all directions and, apart from the road that was almost directly below us, there was little sign of any form of humanity for miles around this lonely hillside. Our path curved slightly to the right of the next rocky tower and we continued to push further up the hill. There was little obvious wildlife amidst the low grass of the hillside, aside from the large grasshoppers that jumped around our feet as we walked.


---
Approaching the final climb, it was hard to see how there could be a navigable track up such a steep slope. Imagine looking at Donald Trump and being told that somewhere in his personality lurked some humanity and empathy. Only when you were on the track could you actually see how it zigzagged sharply up the sheltered side of the mountain.
The wind slapping you in the face was the first sign you were about to reach the top. From the summit, the ground dropped away more sharply than Volkswagen stocks in every direction. As it was a clear day, we could see all the way to Frenchman's Cap in the east, Mt Anne in the south and Mt Field to the north, as well as numerous ridges and mountains in between. Even with a strong wind blowing from the east, the choice to eat lunch up here was as easy as Peter Dutton's decision to deny hate activist, Troy Campbell, an Australian visa.

Eventually it was time to descend. While one might have expected the downhill slope to be easier to manage on my decrepit knees, I found the steep gradient about as helpful as the US finds Russian airstrikes in Syria.
We stopped on a few more of the outcroppings for my dad to take a few more photos and for me to indulge my Tiger Woods-like need to climb on anything tall and curvy, including one particularly high rock tower that I kind of started without really thinking about the potential risk- inspired by Tony Abbott's willingness to take us to war without doing the same (but at least he wouldn't mess with the Marriage Act without consulting the Australian people… hmmm).



After about 40 minutes though, we reached the first ridge that we had originally mistaken as being close to the top. At this point, the going became even steeper and also a bit wetter and slipperier as we must have been following some form of watercourse for rainfall collected further up the mountain. We made our way down slowly, but after a while, we were pushing back through the slender trees that reached just above our heads.
After another 15 minutes we were squelching through the last 50 metres of muddy terrain heading for the road. The trip had taken about three hours, allowing for a few detours, breaks and photos, so we were back at the car in a similar amount of time that the series, Warnie, was actually aired for prior to being axed.


Powered by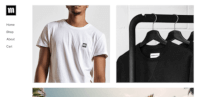 Create your own unique website with customizable templates.